7th November 2014
Snapper season is now closed till December 15th 12pm
14th October 2014
Wild Cougar is back in the water with its new Suzuki 300hp motors
12th August 2014
What's new this season……We will be introducing ladies day (ladies only fishing charter)…..Special Bucks or Hens go free special…..4 hour arvo/night fishing charters
8th August 2014
Wild Cougar has now been out of the water for a couple of months and soon to have new 300 4 stroke Susuki's outboards. Plenty of work has been done to the cab as well.
31/12/2013
What a great couple of days fishing in the local waters off Glenelg, the other day we came across a very large school of Salmon at Grange Tyre Reef and managed to catch a couple of dozen large plus a big Snook unfortunately it was time to head into West Beach due to the end of Charter. Yesterday was an Offshore Charter to Tapley Shoals just the other side of the gulf while being followed by a large group of Dolphins, check out the video on Facebook and yet again some great catches of South Australian Snapper and some King George Whiting almost reaching bag limits. Today they are offshore once again to catch some more of our South Australian Snapper before the New Year.
 27/12/2013
Current Weekend Warriors report, again check out if your on it 🙂
24/12/2013
Christmas Eve Fishing Charter….The kids are showing up the adults, well done 🙂
24/12/2013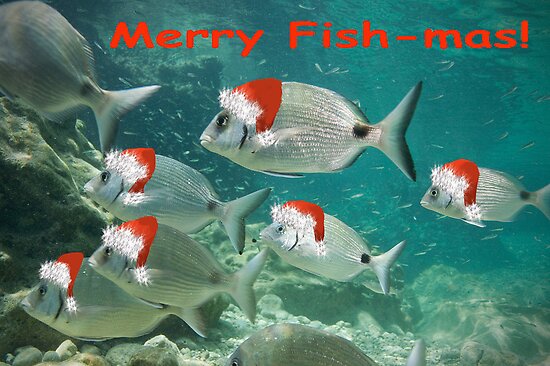 22/12/2013
Some great Offshore Fishing
20/12/2013
A great days fishing yesterday. Flat calm waters after another good day on the snapper.
4 large and 5 smalls and to top it all off a nice 5ft hammerhead spotted cruising the surface, which took a bait, was landed and safely released after getting some photos
Also in other news, we have now been included on channel 9 Weekend Warrior. Check out the video each week to see if your in it 🙂
18/12/2013
Thanks to Wilson Fishing we now have some awesome new Rods and Reels onboard
This high Quality Reel ATC Astromas Spinning Reel 8000 is matched up with 6 Wilson Live Fiber Texalium and 6 Live Fiber Rods. Makes for a great days fishing with high quality Rods and reels supplied by Wilson Fishing. Check out a video by Wilson Tackle below.
16/12/2013
2 great days of Snapper Fishing to Open the Season with Sunday's charter almost bagging out and Monday's Charter reaching it's baglimit of 11 large Snapper and 33 Small with a grand total of 44 Snapper, not a bad couple of days.
14/12/2013
GLENELG FISHING CHARTERS TEAMS UP WITH WILSON FISHING
Glenelg Fishing Charters is proud to announce their partnership with Wilson Fishing Australia.
Wilsons are an Aussie family owned wholesale fishing tackle supplier and manufacturer. They specialise is developing quality products in Australia for Australian fishing conditions, employing over 50 staff members Australia wide. Wilsons are famous for thier Live Fibre range of Aussie built, Aussie designed fishing rods. Wilsons stock & supply a wide range of fishing products & accessories.
Local 6 hour Glenelg fishing charter heading out at 1pm today…Only 1 more sleep and the Snapper Season is open in Adelaide once again, it promises to be a great season for Snapper so don't miss out. Plenty of spaces available on Glenelg Fishing Charters in January, it's a great time to fish with School holidays. Don't forget to join us on Facebook Glenelg Fishing Charters & Diving Charters 12/12/2013 Glenelg Fishing Charters is out today for a local 6 hour. Only 3 days till Snapper ban in South Australia is over 🙂 11/12/2013 Welcome to Glenelg Fishing charters new website, many changes have been made to make your experience in visiting our site a more informative one. Glenelg Fishing charters will update this Blog to help keep you well informed of whats' been happening, latest catches, specials and much more. Don't forget to join us on our Facebook page with more live updates, can even be updated while we are still on the water fishing. We value your feedback so please don't hesitate to drop us a line. Happy fishing Glenelg Fishing Charters